The future is almost here! The future of tech that is! Now all we're waiting for is the invention of flying cars…
Everyone in the tech world have been raving about the latest technology in augmented reality glasses. Google recently announced their ambitious Project Glass, which allows users to send messages, use maps, take pictures and even video chat with someone. The question we should really be asking our self now is, will these augmented reality glasses be used as a productivity tool or will they cause a distraction? Take a look at Google's Project Glass below.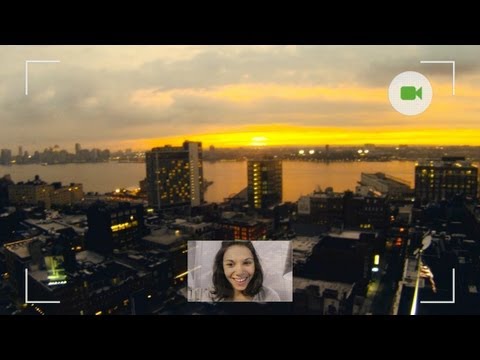 A recent article in Inc. stated four ways augmented reality technology could change the way you work. Let's take a closer look at these:
Virtual Meetings: Conduct a meeting with anyone anywhere. The screen will display all the images of the people in the meeting along with a description of their position, or information about their company. The user will be able to be able to record the meeting and refer back to it when you need to.
Doc Scanner: Going to a paperless society seem to be an endless battle. There's something about paper that makes someone feel secure, or gives a person credibility. With a document scanner, the user will be able to take a picture every few seconds. Essentially, think about the contact lens they had in Mission Impossible 4: Ghost Protocol. Everytime Jeremy Renner's character, William Brandt, blinked his eye, it took a picture of the document and printed it out. It would be just like that, except no paper. The documents will be saved to a specified location.
Fact Checker: Imagine going on a business meeting or a date where someone wants to impress a client or the other person, facts regarding topic will instantly appear at the corner of the screen
Travel Aid: As shown in the video above, a pop-up map allows the user to find what they are looking for when they asked for directions. This could be a travel aid for people coming to a new town for business. No need to worry about where to rent a car or a meeting location because it will show the person exactly where they need to be.
Yeah, sure, we'll all look like nerds talking to ourselves, but that already happens when someone is using their bluetooth ear piece…oops, did I say that out loud?…In order to use the glasses properly, we need to make sure we're not being distracted and we would need to adapt to the device to make sure we don't seem too obvious, especially when you're talking to someone else. The final question remains, do we really really want to look like Jordy from Star Trek?
Tell us what you think, how else do you think AR glasses could be used as a productivity tool?